Thanks to Blog & Tweet Boston, I attended a complementary dinner at Terramia in the North End of Boston on Sunday night.
The North End is the Italian American section of Boston.
It was a lively night, with celebrations of Saint Agrippina's Feast going on right outside the restaurant window!
(Summer in the North End is great! There's a feast going on nearly every weekend.)
Here's a table shot of the group.
I'm on the left side of the table, towards the back.
On to the food!
Appetizers were Caprese, Frittelle Di Aragosta (lobster fritters), and Zucchini blossoms stuffed with mozzarella and truffle honey. All were delicious!
Caprese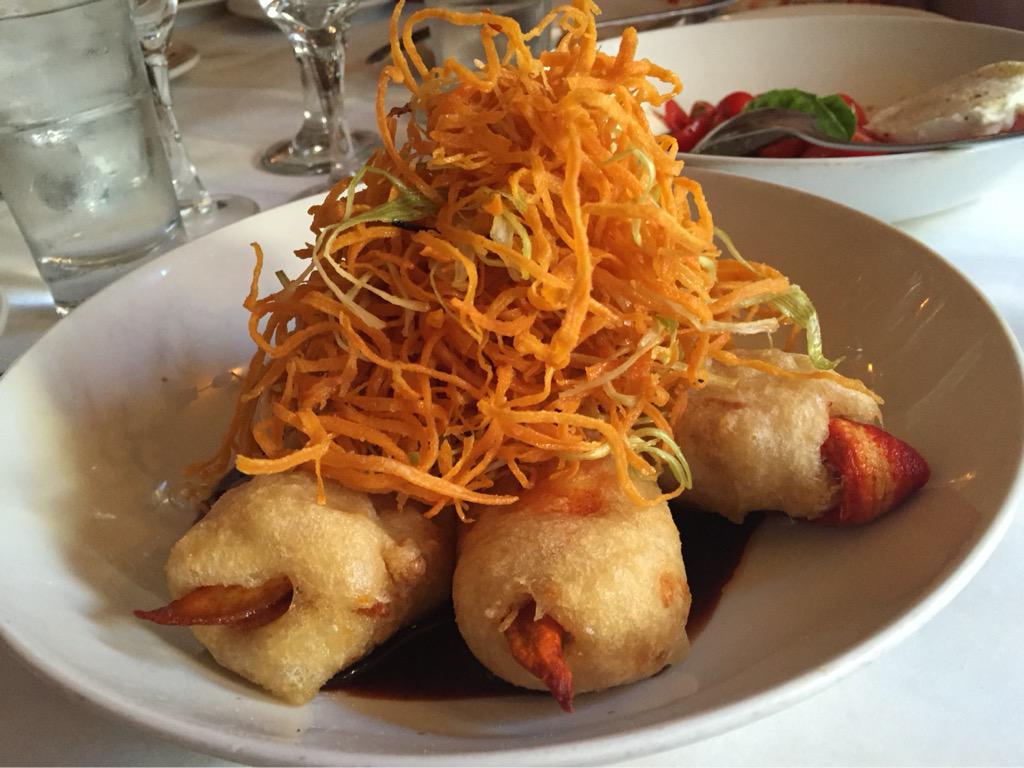 Lobster with Sweet Potato garnish
Zucchini blossoms
Everyone got to pick their own main course, and I had Anatra. (Hudson valley duck breast with wild mushroom risotto, broccoli rabe, cherry red wine reduction and green sauce.)
It was very tasty but I traded for a bite of fig filled ravioli and was impressed by that as well. I think I'll be ordering that as a meal when I return.
Duck 
Erica got a picture of me ready to dive into the duck!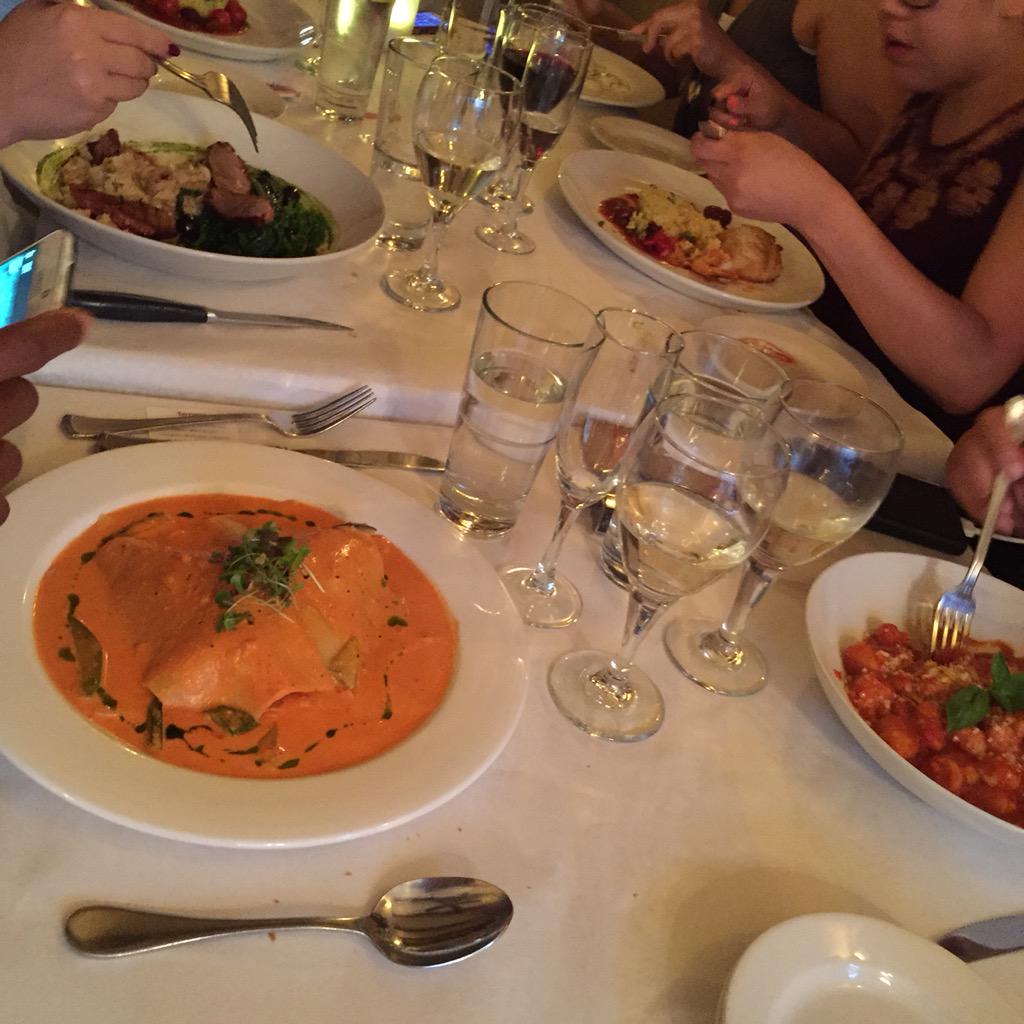 Variety of meals at the table
Finally, we were spoiled with a selection of desserts to share: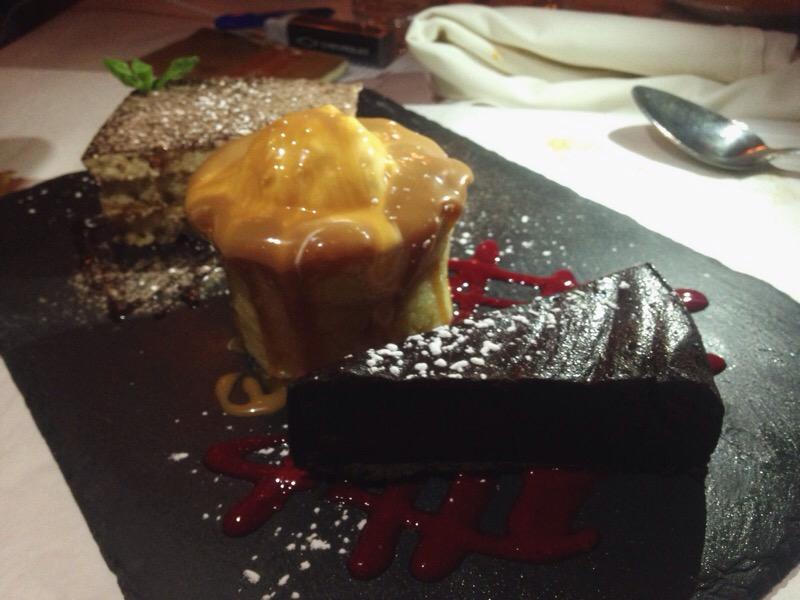 Tiramisu, bread pudding, and chocolate cake
My favorite was the bread pudding.
I was really impressed with the food and service at Terramia and will definitely be back!
Thank you to Terramia for hosting us!